Kris Wexell: Kris comes from the Quad Cities. Kris brings listeners a refreshing approach to mornings with his upbeat & fun sound. Kris has been in radio for over 24 years and has covered events such as the ACM Awards in Las Vegas, CMA Music Fest in Nashville and CMA Awards in Nashville along with many other events. Kris also is a voting member of ACM & CMA. In 2015 the IBA named Kris one of the top 2 Best Radio Personalities in the state, & in May of 2014 the 98th General Assembly of Illinois recognized Kris for his work on The Coyote. 102.3 The Coyote also was named of the top 3 (small market) stations in state of Illinois by the IBA in 2015. In 2017 for the 2nd year in a row Kris was named number 1 "Best Radio Personality in the state of Illinois by the IBA.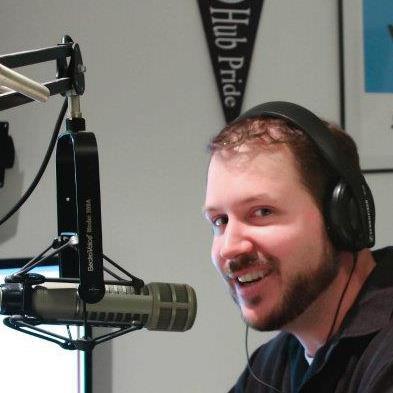 Jay Burlison: Jay is from Rochelle and has now been at The Coyote for 8 years, you can always count on Jay to have something interesting to say weekday mornings with Kris Wexell on The Coyote Morning Show.
Jeff Leon: Start your day with the information you need.You get the local and area news with The Coyote's News and Sports Director, Jeff Leon. He has been delivering the local, regional and state news and sports since 1981. Jeff is also the radio voice of the Rochelle Hubs for High School Football, Basketball, Baseball and Softball. You get the news and sports first and everyday on 102.3 The Coyote!

Schedule
5:30am Till 9am The Coyote Morning Show with Kris Wexell
6:20am Country's Inside Trak w/Lon Helton
6:35am Coyote Music Vault/Flash Back Song of the day
6:50am Local News/Sports/Weather & Fox News Update
7:30am Nashville Minute with Fitz
7:50am Local News/Sports/Weather & Fox News Update
8:20am NASH News Now
8:30am Birthday Club/Rewind
8:50am Local News/Sports/Weather & Fox News Update
9am-Noon The Fitz Show
Noon-3pm Jay Burlison
3pm-7pm Shawn Lowe
4:20pm Nashville Minute with Fitz
5:20pm NASH News Now
6:30pm Country's Inside Trak
7pm Till Midnight NASH Nights Live
Midnight-5am The Blair Garner Show
Saturday
5am-9am CT 40
Local News/Sports Updates at 8:50, 9:50 & 10:50am
9am-Noon The Hit List with Fitz
Noon-3pm Kris Wexell
3pm-7pm Country Top 30 with Bobby Bones
7pm-Midnight The Big Time Saturday Night
Midnight-5am The Blair Garner Show
Sunday
6:30am Let The People Know (replay)
Noon-4pm American Country Countdown
4pm-7pm 25 American Country Countdown Rewind
7pm-Mid NASH Nights Live
Midnight-5am The Blair Garner Show
The Coyote Morning Show Sponsored By:
Rochelle Chamber of Commerce

Kunes Country Auto Group in Oregon

Byron Chamber of Commerce

Bockman's Auto Care in Sycamore

The Rack Bar & Grill in Rochelle

Ken Nelson Auto Group in Dixon

The Flight Deck Bar & Grill in Rochelle

Salt 251 in Rochelle

Byron Bank
Country Financial in downtown Rochelle
Egyptian Theatre in DeKalb

Holcomb State Bank